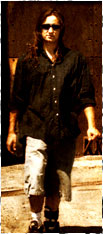 FRANCK POTVIN
VOCALS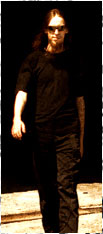 DIRK VERBEUREN
DRUMS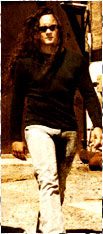 DAVID POTVIN
VOCALS
GUITARS
BASS
BIOGRAPHY
Phaze I is the violent brainchild of David Potvin (Lyzanxia), who has joined forces with his usual partner in crime, brother Franck Potvin (Lyzanxia) and friend Dirk Verbeuren (Scarve, Soilwork), to unleash another level of extreme metal brutality. Phaze I has been years in the making, the Potvins working on this ferocious side-project in between their Lyzanxia albums and gigs. It finally came fully into fruition in 2005 when David (vocals/guitars/bass), Franck (vocals/guitars) and Dirk (drums) managed to set some time aside together to record the first Phaze I album in David's studio (The Dome Studio). As soon as the album was recorded, Phaze I got signed onto European label Scarlet Records and finalized the album with the mastering being done by Peter In De Betou (Rammstein, Marduk, etc.) at Tailor Made Studios.

The concept of Phaze I deals with the creation of a new human species, whose goal is to destroy everything on its path without the ability to think or care. Those beings simply want to be alive as intended by their creator even though they have nothing to bring to the Earth except total chaos. The apocalyptic wrath of the lyrics is perfectly painted by the utter wrath of the music crafted by Phaze I. And the superb artwork for the album was designed by artist Alain Tréhard, who has been working with Lyzanxia for years.

As we enter 2012, Phaze I second album is ready to pulverize the earth! Drums have been recorded at Dirk's Die Crawling studio. The rest of the album has been produced by David Potvin at the Dome Studio between 2011 and 2012.