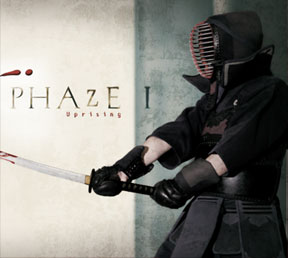 PHAZE I - NEW ALBUM IN 2014
UPRISING

Phaze I's sophomore album «UPRISING» will be released through Worm Hole Death Records/Trepan Records on February 2nd, 2014. The album was produced at the Potvin brothers' Dome Studio. Drums were recorded at Dirk Verbeuren's Die Crawling Studio. The artwork and cover were designed by Alain Trehard at Maria Hell Studio.

Get ready for a new level of Extreme Metal Brutality!
Listen to the sample of "A Thousand Fingers and Claws" extract from the upcoming album «Uprising».


PHAZE I - NEW ALBUM IN 2012
Sound of Violence

Phaze I new album is ready to pulverize the world in 2012!
The band recorded the album between 2011 and 2012. Dirk Verbeuren recorded the sick drums in his own Die Crawling Studio.
The rest of the album was recorded, mixed and mastered at the Dome Studio by David and Franck Potvin.

The terrific artwork created once again by Alain Trehard will be unveiled soon!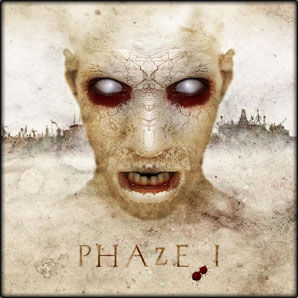 PHAZE I ON BW&BK!

«Sick, thick and hard as brick, Phaze 1 is the long-considered jackhammered masterwork of Lyzanxia brothers David and Franck Potvin, along with percussive maelstrom Dirk Vereuren of Scarve and Soilwork fame. Images of Strapping's City immediately come to mind, as the listener is confronted with a vaulted impressive roarcore wall of textures and infinite arrangement through which the most minute pinpricks of arcane and soul-edifying melody stab through to no discernible warming (...)
It all makes sense when you dive into the concept of the album, the creation of a human subspecies entirely and amorally one-tracked toward destruction and chaos...»

Martin Popoff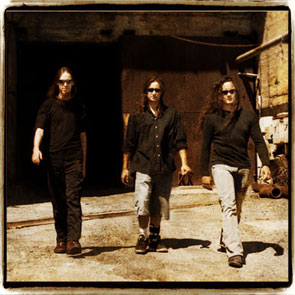 PHAZE I debut album released in 2006
(Press release)
«Phaze I, the extreme project from brothers-in-crime David & Franck Potvin (Lyzanxia) and long time friend Dirk Verbeuren (Scarve, Soilwork) signed a deal with Scarlet Records. The band just finished working on their debut album, mastered by Peter In De Betou (Rammstein, Marduk, etc.) at Tailor Made Studios and already described as the perfect mix of extremely powerful bands such as Dimmu Borgir, Emperor, At The Gates, Strapping Young Lad and, of course, Lyzanxia and Scarve. "Apocalyptic Metal" is the right definition for Phaze I's sonic holocaust. Get ready to rumble! Release date is set for May 22nd. For more information don't miss to visit
www.scarletrecords.it
.»