Welcome to one-waymirror.com!

If you reached this website, it means that you like Heavy Metal music or Rock music. Great! We love that too, as we play Rock Metal music! One-way Mirror is a Rock Metal band from France and our goal is to give you some fun and to kick your ass! Enjoy this website! If you don't like Metal music and you're not digging Metal music bands, listen to our sound before going to bed!


One-Way Mirror - WARNINGS official video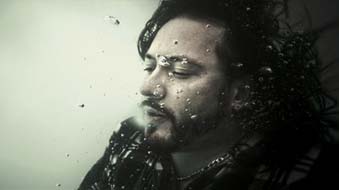 Hi guys!

The new video of WARNINGS is online NOW!!!

We had a blast shooting this video directed by Igor Omodei. It was an awesome adventure. We want to big up our singer Guillaume, who was about to die of hypothermia after staying hours in a freezing water! Thanks to all the crew and all the people who made this video possible.


One-Way Mirror - Stinkin' Of Gold official video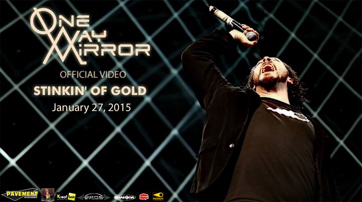 Hi everyone!

In exclusivity, REVOLVER Magazine the biggest Rock/Metal magazine in the States, is releasing the video of our single "Stinkin' Of Gold" on their website!

Prepare your eyes, fasten your seat belt and enjoy it through this link:
http://www.revolvermag.com/?p=69875

Remember that "CAPTURE", our new album, is out now!

Whether you buy it physically or digitally, we hope you guys will love it as much as we do!!

Have a good one!!


One-Way Mirror first Single : "Stinkin' of gold"!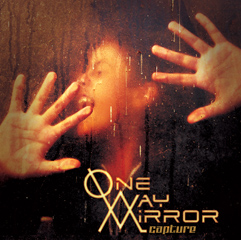 Hi folks!!

First of all we wish you a happy new year!

2015 starts out great for us and we get back to you with great news!
You can finally take a look at the cover art designed by Alain Tréhard and listen to "Stinkin' of gold", our first single, there: Stinkin of gold - Soundcloud

You are welcome to let us know what you think!!

Also the album "Capture" will be out worldwide on january 27th but if you hurry you can pre order a hand signed album (limited amount and time) through this link: One Way Mirror preorder

ARE YOU READY????


One-Way Mirror inked a deal with Pavement Music!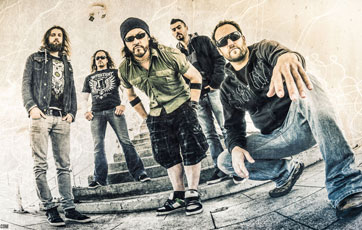 Hi folks!

The summer is back with its load of good news!

Among them the following: One-way Mirror is bloody back with a new kick ass album! We are very excited to announce that we just inked a deal with the American label Pavement Music (Hed PE, Soil, The Veer Union...).

A release date is settled and this information will soon be revealed. Meanwhile, we're strongly advising you to BBQ to death! So stay tuned and may the T-bone force be with you!



One-Way Mirror is back in the studio to record the new album!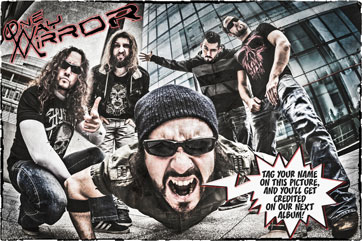 The band is having a blast recording the tracks and the production is already more massive than the previous albums.

Fans can expect more and more catchy and melodic songs mixed with new neckbreaker riffs!

A release date will be announced later.


If you want to get credited on the next One-Way Mirror album, tag your name on this picture from the facebook fan page. Click here or on the picture.

Your name will appear next to this photo in the booklet of the digipak CD!

One-Way Mirror is back in the studio!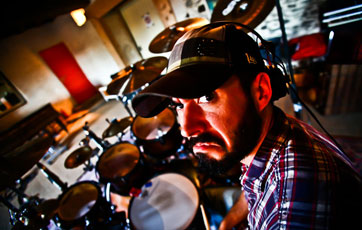 Hi guys!

One-Way Mirror is back in the studio to record the new killer album!
The best of what we composed will be on the tape in one month.
We're truly excited cause we know that this album will really please the fans.
Stay tuned! We got some cameras with us, so we'll shoot some footage for you, check it out on our Facebook page!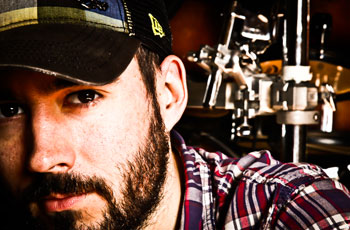 OFFICIAL VIDEO - "ONE-WAY MIRROR"
Hi guys!

Here we go! This is the new One-Way Mirror official video of the track "One-Way Mirror" (Destructive By Nature), directed by Cyril Taussat at Blinn Studios. This 3D animated was inspired by the Guitar Hero avatars combined with "Retro" GTA style!
Watch it now and don't forget to spread the word!

Enjoy!
OFFICIAL VIDEO - "WILL IT ALWAYS BE THE SAME"
Hi guys!

Here's the official video of the track Will It Always Be The same extract from our new album "Destructive By Nature". This video has been shot at the Studio Tostaky (Le Chabada - Angers - France) and directed by Matthieu Bichelberger et Stéphane Kéca (KB prod).

Enjoy!
EXCLUSIVE ONE-WAY MIRROR MERCH!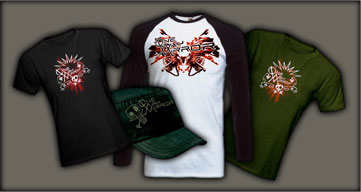 You can now buy One-Way Mirror Merch exclusively in our Shop section.

You will find T-shirts, Girlies, caps, digipak albums, ...